Have you ever thought to spend a vacation by doing volunteering works with your family?
You may be surprised to hear that nowadays, numerous families are doing so. It means, in the vacations, the whole family gets involved in volunteering activities, instead of doing anything else. Though the concept of family volunteering has not emerged much before, it has already gained huge popularity.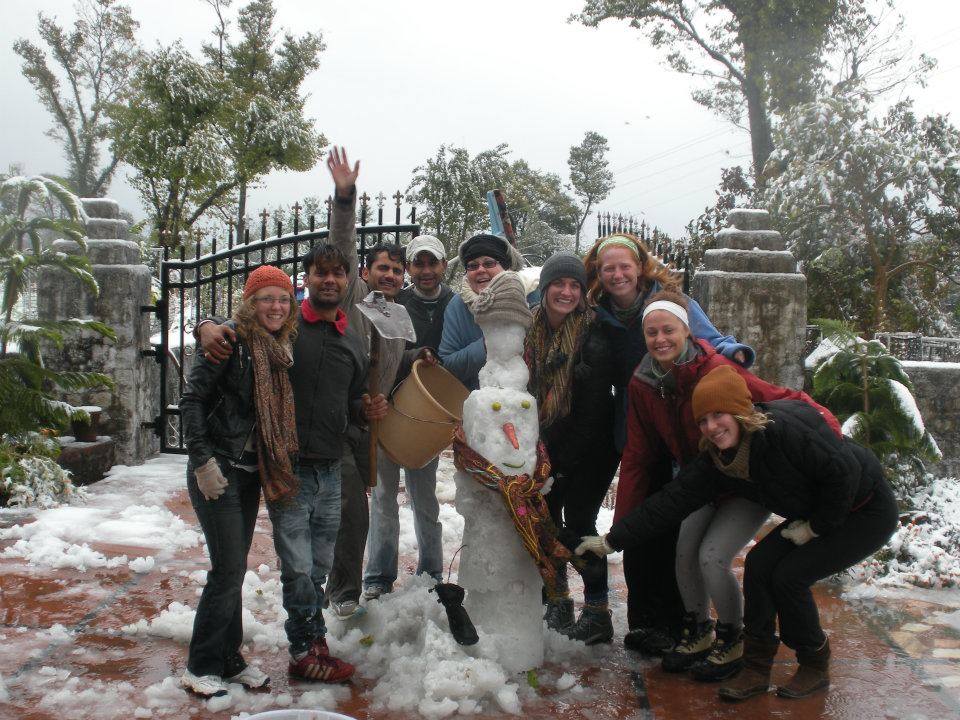 Doing volunteering works as an individual and doing the same with your family is completely different. When you are with your family, apart from meeting the volunteering goals, you have to take care of many other factors too. For instance, while spending such a vacation with the elderly family members, you should choose those programs which require less effort. On the flip, while working as a volunteer with the children, you should look for some entertaining activities,e.g sightseeing tours, along with regular volunteer works. However, many families are not still familiar with this concept. Here are few amazing facts regarding volunteering with family. Read this out to know what makes such volunteering works so special.
Your kid gets introduced to the unknown world:
The best part of spending a family volunteer vacation is revealing a new world to your kids. During such vacations, especially those are spent in foreign countries, kids get a scope to meet people from different demographics. Extending the helping hand to others, let them know how to interact with others, how to recognize problems and finding solutions for those. At the same time, kids start becoming more patient after spending weeks in volunteering. Meeting with people from other countries, give the kids excellent chance to learn a new language and their cultures. All these ultimately help your kids to grow as a better person.
People from multiple generations can work together and influence each other:
In family volunteer programs, the members from different generations can work together. It increases the interaction among them. In such vacations, you can learn a lot from each other. At the same time, you can influence each other. Such programs boost the bonding among the family members too. Nowadays clashes among different generations have become a serious problem for the families. A volunteer vacation can bring members from different generations closer and discover the shared interests.
Though the volunteering with your family can be an excellent experience, making your every such attempt successful is not easy always. In order to make the volunteering vacation a grand success along with your family, know the following tips.
Look for a safe tour organizer:
You may find many tour organizers who conduct volunteering trips. As you are traveling with the family, before choosing any such tour operator, make sure that it is safe enough. Check for how many years, the organization is working in your chosen volunteering destination. Along with it, also collect information to know how does the organization operate, whether there is any legal approval or not. It necessary to stay aware whether the volunteer organization maintain transparency in its activities or not.
Type of accommodation:
Making arrangements for proper accommodation is another task that you have to do for making the trip more enjoyable. If the elderly members or kids are with you, finding out a suitable accommodation is mandatory to make trips comfortable for them. Usually, the volunteering tour operators take the responsibility of providing accommodation to their guests. Look for such organizations when you are thinking to spend a volunteering vacation abroad as finding out it in an unknown location will be difficult. Therefore, before booking any trip with the volunteering tour organizer, know if you will get the accommodation and other services to finish the tour comfortably.
Many volunteering tour operators facilitate you to stay with the local professionals and other volunteers. Such accommodation services give you chance to have a deeper insight into the lives of locals and make new friends. Thus, if possible, opt for such accommodation as it will make your holidays more enjoyable.
Know your common interests:
Volunteering becomes funnier when you do it with your whole family. However, it may be proved wrong if you do not plan it properly. The first step of planning a volunteering trip with your family is- finding out your common interest. Before making a plan know what the other members like and dislike and then start exploring different volunteering activities to get the most suitable one. Of course, the task is challenging. But, accept it or you will end up with making a trip with some not-so-interested members which will spoil the fun. At the same time, you should identify a project which is suitable for all of your family members.
If you have already chosen any volunteering program, let the other members understand what will be their roles. Better, you arrange for some discussion sessions for identifying the best family volunteering ideas.For instance, if you are going to attend any program targeted to street children, make it clear to everyone that they will need to travel a lot or may require spending long hours outside to accomplish their goals.Book the trip only when everyone agrees upon it.
Go for projects that are suitable for groups:
There are many volunteering projects around the world which allow individuals only to participate. However, when you are with your family, there is no point in working as an individual in different projects. Thus, look for such programs which accommodate groups. In some volunteering projects, you need lots of support, especially when the program is taking place in a completely different country. Before you join any program, check whether your trip organizer provides you with that.
Let's take an example. The projects related to childcare are usually considered suitable for families with kids as these programs let your children have new friends and observe their lives. It is great to allow your children to spend some time with those whom you are working for. However, if your kids are too young, they may need some sort of supervision. during a volunteering project keeping an eye on them will not be possible for you. Thus, ask your tour organizer whether they will do it for you.
Choose the project of right duration:
Volunteering requires continuous effort. A project aimed at community development can run for months. But, while doing volunteering with your family, choose the projects with flexible timing. Staying in a new location for a long time may not be suitable for the elderly members of your family. Participating in any long project may interrupt the schedule of your kids too. Thus, when you are going to volunteer with family, choosing short-term projects which last for few weeks, is be a smart decision.
In short, a family-friendly volunteering project will be prepackaged. There will be a fixed schedule which both the project provider and volunteers will follow. Furthermore, the project provider should be able to equip novice volunteers and support them whenever needed. Keep these features in mind for enjoying a perfect volunteering trip.
iSpiice takes you to the Best Places to Volunteer Travel
To enrol as a volunteer, you can register with iSpiice. Besides, volunteering you can also travel to various parts of the country. We offer many facilities to our volunteers. You can avail our add-on tours to the Taj Mahal, The Golden Temple, Delhi, Jaipur, Himalayas and Manali.
Volunteer in India and bask in the essence of Indian culture, nature and spirit. If you come across any other place that offers excellent volunteering opportunities, do not forget to let us know.