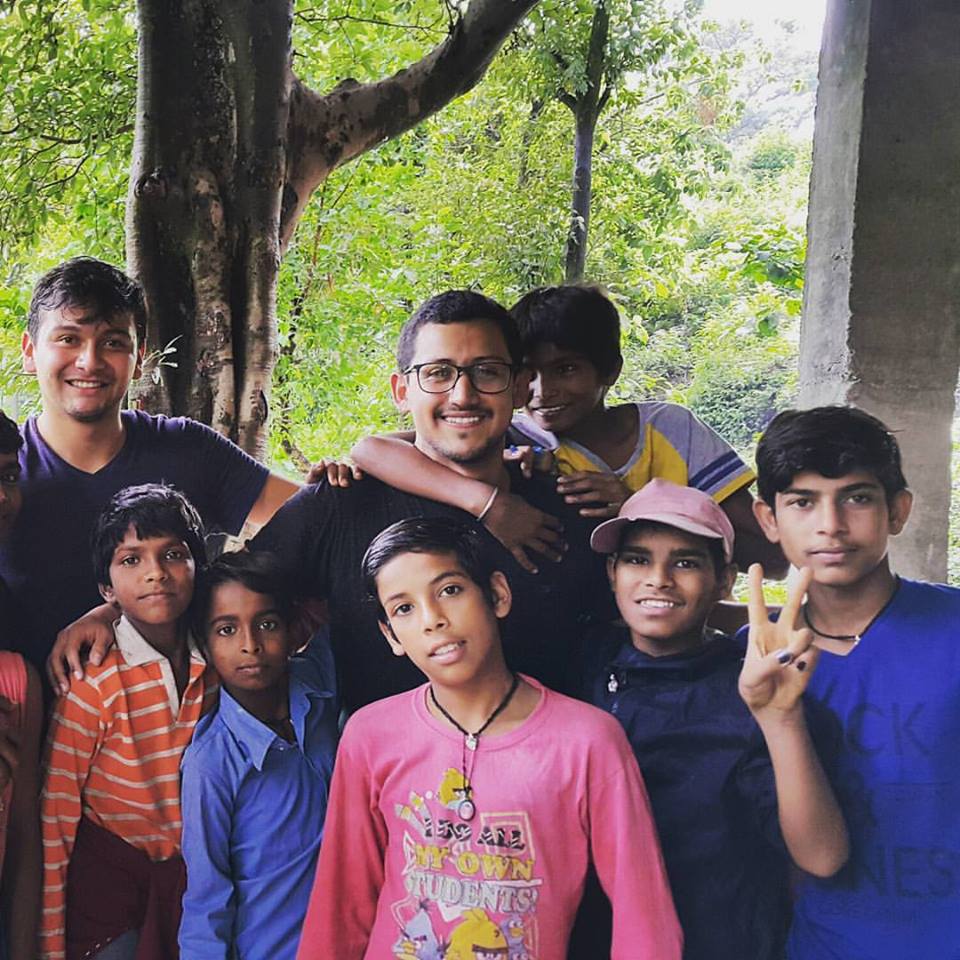 Be a Volunteer in India just to explore another World.
Many students choose for volunteer programs during their gap years. Such programs are not spread over span of one year only.
People can opt for certain short term volunteer courses that are only meant for two weeks, three weeks, one month, trimester and even semester. Choosing to be a volunteer is all about contributing to the society.
Only undergraduate university students are not entitled to serve as volunteers.
High school students, teenagers and youngsters from various fields can make their contribution.
Serving while being a volunteer means to not only achieve something, but make a difference to the world. When it comes to working as volunteer in India then many gates of opportunity open up for volunteers; it is all about exploring a complete new world.
Apart from this many other benefits are a big plus. One can say that serving as volunteer in India is way to enjoy many recreational activities.
Before you decide to be a volunteer in India, have a look at ways through which you can explore this country.
Interacting with diverse community.
If someone intends to explore different communities around the globe then India is ideal country for so many reasons. Well, it is not difficult at all to know who is who in the era of information technology.
But making interaction at personal level in a physical world is something different. Direct interaction gives a better idea about sufferings of individuals. In India from North to South there is an array of diverse communities.
On one hand interaction of volunteers with communities may give them a first-hand experience of people. On the other hand, it may be a fruitful addition on their CV as well.
Reason can be attributed to UN Sustainable Development Goals that are focusing on an inclusive world. Such achievement is possible when diverse ethnicities around the globe know how to interact with each other.
India has a diverse historic heritage.
India is an ideal country for exploring different aspects of this world. The country has a rich cultural, historic and archaeological heritage. The worth seeing sights are those that were built in Moghul era. Notable among them are Taj Mahal in Agra, Lal Qila in Delhi and many other.
India has also remained home to world's ancient civilization. For a youngster who is keen in knowing who people from the ancient India used to live, the country can serve as great source of knowledge.
One many think, that all such stuff is meant for history or archaeology nerds. In reality, this is not so. A cool minded youngster, who wants to how yoga originated and its impact on fitness, must pay a visit to this country.
Country has dynamic landscape and culture.
India is not like a monotonous European or American country. It doesn't remain hot or cold for entire year. Dynamic climate of the country encompasses weathers like, winter, summer, spring, autumn, monsoon, pre-monsoon and rainy season.
Youngsters, who want to serve Indian community during one gap year, have much more experience.
Impact of dynamic weather conditions and landscape also appears in the form of unique scenic views as well.
Whether it is desert in Rajasthan or snow packed peaks of Himalayas, foreigners have to explore a new angle of the landscape. Such diversity in geographical conditions also leads to diverse cultures. From North to South, people of India have totally different way of living. In the form of customs, traditions, celebrations, festivities and events, the country has much more to offer as a feast to onlooker.
Get to know about problems of under served communities
India is developing with a rapid pace; the country is still struggling to overcome the issue of poverty. Serving as volunteer makes a person to interact with under privileged people. In this way, one can know in a better way about problems that economically deprived communities around the globe are facing.