Community Development Projects in India.
India is one of the most populous countries in the world; the population is over 1.2 billion, spread over a vast landscape. However, while India has a huge number of people, there is no doubt the country is lacking when it comes to infrastructure and true community development.
A developing nation is a country that does not yet have what would be considered a "developed" way of life. The term "developed" is relatively difficult to define, but tends to involve the western ideals of a society, transport infrastructure, lack of poverty, social security, and a functional democracy.
While India undoubtedly has some of these things — and all of these things in some of the more developed areas, and particularly cities — the rural areas tend to lack when it comes to development.
As a result, a high proportion of Indian citizens live beneath the poverty line, which means they are surviving on less than $2 per day. Healthcare provision can be difficult to find outside of urban environments, and there is little to no social security to speak of.
We at iSpiice are dedicated to improving the lives of Indian civilians, which is why we offer a range of volunteering opportunities that focus on community development.
What is community development?
Community development can mean many different things, but can be summarized as "activities that are designed to improve the life of the people who live in the community". There are various ways that we at iSpiice seek to do this.
First and foremost, we work with children, encouraging their education and providing physical, mental, and emotional support. We work with street children, as well as providing summer camps, computer literacy lessons, and teaching English.
All of our programmes are specifically designed to help improve the lives of the next generation, letting children realize their potential and find the support that they need. By developing the future of the community, the hope is that the community itself will transform in time rather than continuing the ways of the past.
We also provide community development support particularly to women, offering a number of different levels of assistance that are aimed at improving female empowerment. As with many countries — both developed and undeveloped — female empowerment is an issue that is all-too-often overlooked, and women in India can suffer in silence as they are overlooked by conventional standards. We seek to redress this balance, helping women achieve more, care for themselves, and improve their lives in the future.
As well as specific support for women and children, we also focus on increasing knowledge of healthcare and improving local infrastructure. Many of the villages we work with exist with poor buildings that are inadequate for the population, so we seek to improve the physical infrastructure as well as have a direct impact on the lives of the people who use them.
Our volunteers can choose two of our main programs, or work in a general capacity depending where there is need.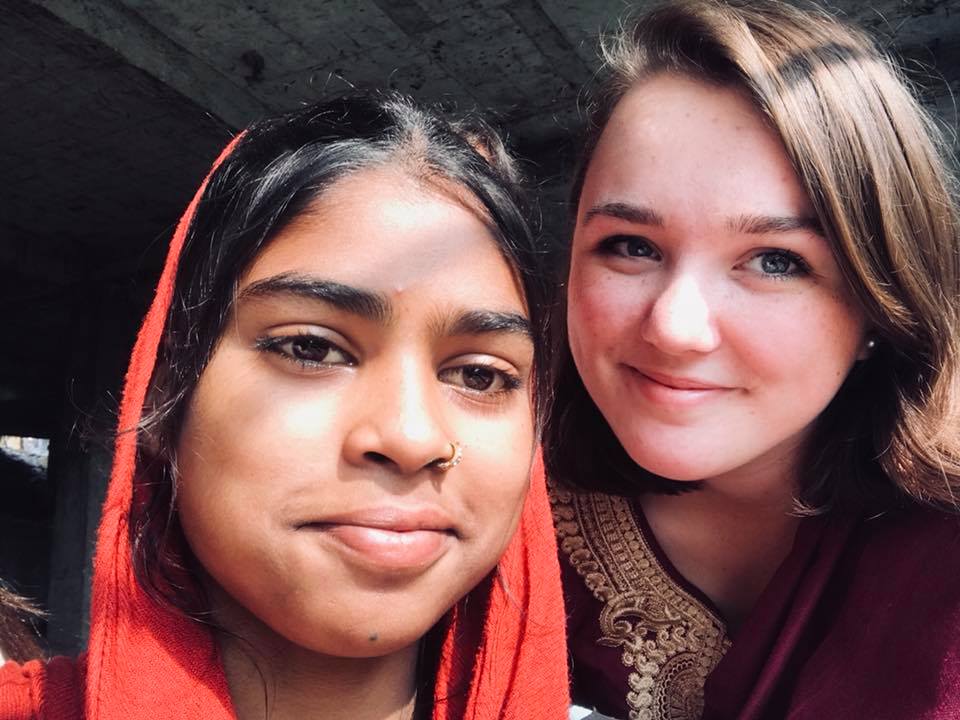 What communities receive from us?
Professional, thorough work that takes a holistic approach to improving the lives of Indian citizens. Motivated and compassionate volunteers can offer the promise of a better world, and help to make this promise a reality for the people that we work with.
What volunteers receive from us?
If you choose to volunteer with iSpiice focusing on community development projects in India, we will go out of our way to ensure you have the best experience possible.
We will arrange all transport when you are in the country, and even offer a number of day trips to popular tourist attractions that you can visit during your time off. We have a house in a small village in northern India, which is equipped with Wifi, single-sex bedrooms, and a strong community ethic that ensures all volunteers feel welcome.
From this strong foundation, we offer the chance for volunteers to make a real difference to the lives of citizens who are in need. Our programs last anywhere between two and 12 weeks, offering substantial time to ensure that you have a positive impact on the communities that you work with.
Volunteer with us.
We are always looking for kind-hearted and compassionate people to volunteer with us in our work ensuring community development projects in India are as good as they can possibly be.
Visit us if you are looking for Volunteering work in India. volunteerindiaispiice.com